RHAWNHHURST PHILADELPHIA ROOFERS
A second-generation family business, Reiter Roofing's Rhawnhurst Philadelphia Roofers offers roofing services to the Philadelphia region. The City of Philadelphia and the majority of the surrounding townships have granted us full insurance and licensing. A staff from Reiter Roofing is available to assist with diagnosis, repair, or replacement of your roof. Call Reiter Roofing today at 215-335-9999. We have over 30 years of experience in roofing philadelphia.
Reiter Roofing has a solid reputation because of its excellent service, high-caliber work, and affordable costs. Roofing Rhawnhurst Philadelphia Roofers have developed a loyal customer base that has benefited from our services for many years. Realtors, builders, management firms, synagogues, churches, and, of course, homeowners who trust us to take care of their homes are among our devoted clients.
Slate roofs, shingle roofs, and flat roofing are some of our areas of expertise. Along with custom sheet metal and carpentry for roofing, we also install skylights and siding.
Some of Roofing Rhawnhurst Philadelphia Roofers specialties include flat roofing, slate roofing, and shingle roofing. We install siding, skylights, and bespoke sheet metal in addition to doing carpentry and roofing.
Reiter roofing value your consideration of using our business. For a free inspection from one of our skilled estimators and a copy of our insurance certificate, feel free to give us a call or fill out our contact form.
We're eager to get to know you better and establish a long-lasting relationship.We're excited to learn more about you and create a lasting partnership.
Services from Reiter Roofing
Whether you're a homeowner or a property manager, Reiter Roofing is here to make the process of getting a new roof as stress-free as possible. Reiter roofing provides installation and maintenance services for gutters, skylights, and the majority of roofing systems.
Diagnose Easily identify problems with the roof and provide fixes for them.
Repairs – We are experts in repairs. We provide repairs for all varieties of roofing systems because we are aware that sometimes replacement is not within the budget.
Replacement – We also install siding, skylights, sheet metal, and various roofing and siding systems. We also do exterior carpentry services and chronic repairs.
LOW ROOFS
Flat roofing is Reiter Roofing's area of expertise. With the capacity to install a variety of roofing materials and protective coatings, we are experts in flat and rubber roofing in Philadelphia. The most economical way to keep your property dry is with high-quality rubber roofing, and in some situations, making this update could even result in cost savings on your homeowner's insurance.
ROW HOUSES
The majority of residences in Philadelphia are row homes, so we are familiar with the difficulties that can emerge while working on an attached property. For a free quote on roofing services for your home or business, contact us right away.
GUTTERS AND DOWNSPOUTS
In Center City Philadelphia and the surrounding area, we install and maintain gutter and downspout systems for a variety of structures, including residential homes, steep church roofs, and multi-story commercial buildings. We also provide routine gutter cleaning and maintenance in addition to installing gutter guard systems to keep debris out.
SLOPED ROOFS
No matter how steep the slope, Reiter Roofing Philadelphia has the skilled professional roofers you need to expertly place a new roof on your building. Sloped roofs are frequently more difficult undertakings.
Some of the other areas we service include:
Roofing Bustleton Philadelphia
Roofing Fox Chase Philadelphia
Roofing Holmesburg Philadelphia
Roofing Krewstown Philadelphia
Roofing Lawndale Philadelphia
Roofing Mayfair Philadelphia
Roofing Oxford Circle Philadelphia
Roofing Rhawnhurst Philadelphia
Roofing Tacony Philadelphia
Roofing Torresdale Philadelphia
Roofing Northeast Philadelphia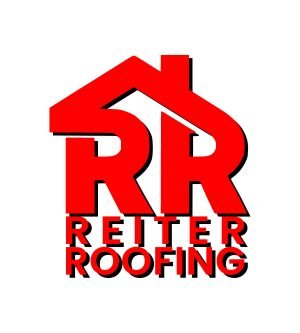 Call Today for a Free Estimate
Call us today at 215-335-9999 for a free estimate to repair or replace your roof, siding, or gutters, or click the button to go to our contact form.