Roofing Bustleton Philadelphia Roofers
Reiter Roofing has been roofing the  Bustleton neighborhood of Philly for over 30 years.Call Reiter Roofing today at
215-335-9999
Over 30 years of experience in roofing philadelphia to arrange a free roof inspection and save your property from later expensive roof repairs.
Reiter Roofing
will give a free, on-site examination and accurate estimate of your roof repair needs because every roof presents a unique set of issues depending on the type of roof, the pitch of the roof, the type of material, the drainage system, and the building's access. Remember that our roofers in Bustleton, Philadelphia, are certified, insured, and we always stand by our work. We also promise that our professionals will provide you with cost-effective solutions.
Services we provide
SURFACE RE-ROOFING
Because it is strong, flexible, and waterproof, the rubber roof—the product most frequently questioned about at Reiter Roofing—is perfect for use over low-sloping or flat roofs. Rubber roofs are meant to last and can be installed in locations where asphalt shingles don't function well, whether constructed of synthetic rubber polymers or plastic polymers.
Repairs of wood and metal cornices
It's not simple to replace a cornice, but Reiter Roofing has the know-how to do it. Traditionally, sheet metal (mainly galvanized steel or occasionally copper, or aluminum) or wood made cornices adorn the fronts of Philadelphia's historic homes. we know how these are built and offer repair services to get them looking like new.
BEAM/RAFTER REPAIRS
Is there any rafter and beam damage in your house? Then you don't need to seek any further since our qualified staff at Reiter Roofing will examine and take care of the required repairs. Rafters and beams can be repaired if they are damaged.
SHINGLE ROOFS
A roof's covering is made up of various overlapping materials and is called roof shingles. Multiple materials, including wood, slate, flagstone, metal, plastic, and composite materials comprised of fiber cement and asphalt, are used to make shingles. Reiter Roofing's experts can identify the most excellent, affordable option for your home.
VINYL SIDING
One of the least upkeep exterior cladding options for homeowners, vinyl siding is strong. According to our team of experts at Reiter Roofing, one of the most cost-effective materials to buy and install is vinyl siding. It is long-lasting, low-maintenance, and simple to clean. Reiter Roofing can install the vinyl sliding that is ideal for your home. Vinyl sliding is a great option.
CUSTOM BENT CAPPING
We are capable of producing any kind of customized bent capping here at Reiter Roofing. All those hard-to-maintain and challenging-to-paint wood sections, such as frieze board moldings, window trim capping, and door/garage door frame capping, can be covered by our installers using custom bent aluminum.
CARPENTRY WORK OUTSIDE
Reiter Roofing's Bustleton Philadelphia Roofers can handle any variety of external carpentry work, from installing new siding and to replacing clapboards on the side of your house, whether you're considering adding a deck or needing carpentry maintenance. At Reiter Roofing, our skilled craftsmen are prepared to handle any exterior carpentry requirements you may have for your residence or place of business. Your external carpentry work can be realized by our Craftsmen.An adequately fitted system from a reputable roofing contractor in Bustleton, Philadelphia, will keep out wind and water that could harm the exterior of your house and the priceless items inside.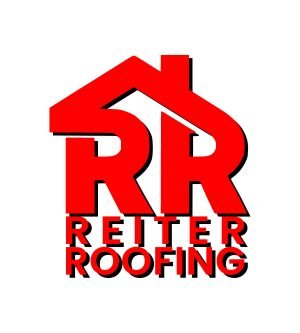 Call Today for a Free Estimate
Call us today at 215-335-9999 for a free estimate to repair or replace your roof, siding, or gutters, or click the button to go to our contact form.