Roofing in Fox Chase
We are here to repair and maintain residential flat roofs within your budget. Call Reiter Roofing today at 215-335-9999 Over 30 years of experience in roofing philadelphia.
We are roofing contractors in Philadelphia, who have been roofing Fox Chase for the last 30 years. We install long-lasting flat rubber roofs. The quality we offer is excellent and under budget. We offer warranties on all work.
If the flat roof of your house needs repair or needs replacement or if you live in the fox chase area then we are here for you.
The quality of our service is reliable and long-lasting. Our motto is to make the customer happy with the service. We understand it is your home not just a structure of bricks.
A well installed system from a top-quality roofer in Philadelphia will keep out water and wind that might damage your valuable home.
What do we offer?
Schedule a free roof inspection with us, because every roof is different in structure and there are real challenges, such as type of roof, type of material used in the roof, the pitch of the roof, drainage system, and access to the building. We provide a free inspection. And our Roofers Philadelphia are licensed and insured and we always stand behind our work,
We give affordable solutions through well trained technicians.
We offer many services like repairing from flat roofs to re-roofing and roof installation.
Looking for roofers in fox chase, we offer both full tear-off and replacement or flat roof layovers on your existing system.
Contact us
These are the services we offer
ROW HOMES
In the majority of the houses, there are row homes, and due to this, we know how we can handle the challenge that we may face during working on the property. You can call us so we can provide free estimate roofing services at your home or office.
FLAT ROOFS
We provide good quality flat roofs, we specialized in flat roofs and rubber roofing in Philadelphia. Our service is providing the best quality of materials and a protective coating. High-quality rubber roofs are the better option to keep your property dry.
GUTTER AND DOWNSPOUT
In our service, we also provide maintenance gutter and downspout systems. All types of projects whether to steep church roofs or multi-story commercial buildings in the city center. Besides this, we also install gutter guard systems to keep debris out and offer regular gutter cleaning and maintenance.
So, if you are interested in renovating your roof or replacing it with a brand new one, hire the best roofing Lawndale Philadelphia roofers near you. Visit our website for more Details.
SLOPED ROOFS
Sloped roofs are more challenging but we at Reiter Roofing have trained professional roofers that can carefully install a new roof in your building. They know very well how to install a new roof carefully on your building. No matter how steep the slope is.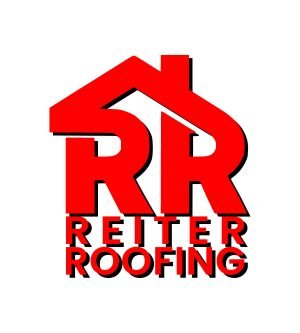 Call Today for a Free Estimate
Call us today at 215-335-9999 for a free estimate to repair or replace your roof, siding, or gutters, or click the button to go to our contact form.