Mayfair Roofers
Reiter Roofing has been a top Mayfair Philadelphia Roofers  and has been installing and fixing roofs in the area for nearly 30 years. Call Reiter Roofing today at 215-335-9999.
To schedule a free roof check and prevent future costly roof repairs, give us a call right away. Because every roof offers a different set of problems depending on the type of roof, the pitch of the roof, the type of material, the drainage system, and the building's access, Reiter Roofing will provide a free, on-site evaluation and accurate estimate of your roof repair needs.
Remember that we always stand behind the jobs we do and that our roofers in Mayfair, Philadelphia, are licensed and insured. Reiter Roofing also guarantees that our experts will offer you affordable options.
We offer roofing services all over the Philly area, including;
Rubber Roofing
Rubber roofing, the material Reiter Roofing receives the most questions about, is ideal for installation over low-slope or flat roofs since it is sturdy, flexible, and waterproof. Rubber roofs, whether they are made of synthetic rubber polymers or plastic polymers, are built to last and can be installed in places where asphalt shingles don't perform well.
Wooden and metal cornice repairs
Although replacing a cornice is not easy, Reiter Roofing has the skills to do it. Traditionally, cornices in Philly were constructed using sheet metal, often galvanized steel or stamped tin, or copper. Wood cornices are also common.
Troubleshooting
We can help recognize and identify roofing problems with ease and provide fixes, within your budget. Reiter Roofing's area of expertise is repairs. We provide repairs for all different kinds of roofing systems because we know that it isn't always possible to replace them.
Replacement
In addition to replacing existing roofs, we also install sheet metal, siding, skylights, and various roofing and siding systems. We also provide services for external carpentry and ongoing repairs.
Shingles
What shade of roofing shingles will be most in demand in this year? Reiter Roofing can help you select from the most popular roofing shingle colors. Choosing the perfect shingle color for your house doesn't have to be difficult, and we can help.
Reiter Roofing is grateful that you are considering using our services. To get a free inspection from one of our trained estimators and a copy of our insurance certificate, give us a call or fill out our contact form.
You can also call us to request a complimentary examination from one of our knowledgeable estimators and a copy of our insurance certificate.
We're eager to get to know you better and establish a long-lasting relationship. Reiter Roofing in Mayfair is here to make getting a new roof as stress-free as possible, whether you're a homeowner or a property manager.
Some of the other areas we service include:
Roofing Bustleton Philadelphia
Roofing Fox Chase Philadelphia
Roofing Holmesburg Philadelphia
Roofing Krewstown Philadelphia
Roofing Lawndale Philadelphia
Roofing Mayfair Philadelphia
Roofing Oxford Circle Philadelphia
Roofing Rhawnhurst Philadelphia
Roofing Tacony Philadelphia
Roofing Torresdale Philadelphia
Roofing Northeast Philadelphia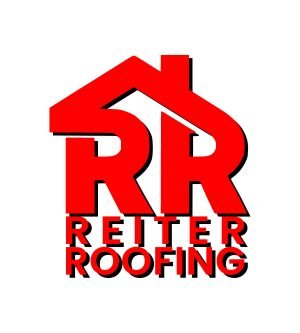 Call Today for a Free Estimate
Call us today at 215-335-9999 for a free estimate to repair or replace your roof, siding, or gutters, or click the button to go to our contact form.