Holmesburg Roofers you can count on
Reiter Roofing has been installing roofing in Holmesburg, Philadelphia and fixing roofs in the area for nearly 30 years. Because of our superior customer service, top-notch craftsmanship, and reasonable prices, we have a great reputation. Reiter Roofing's roofers in Holmesburg have a devoted customer base that have used our services for many years. Among our clients are real estate agents, home builders, management companies, synagogues, churches, and homeowners who put their trust in us to care for their homes. Call Reiter Roofing today at 215-335-9999 Over 30 years of experience in roofing Philadelphia.
Whether you're a homeowner or a property manager, Reiter Roofing is here to make the process of getting a new roof as stress-free as possible. We are here to provide you peace of mind and are knowledgeable about every step that must be taken. We provide installation and maintenance services for gutters, skylights, and the majority of roofing systems. We are also knowledgeable on how to manage insurance claims.
Some of Reiter Roofing's specialties include flat roofing, slate roofing, and shingle roofing. We also install siding, skylights, and sheet metal in addition to carpentry and roofing.
Services
Roof installations – To keep your home or place of business dry when bad weather strikes, we install all kinds of roofing systems.
Roof Repairs – Whether your roof still has life in it or a new roof is not in your budget, we can help. We offer repair alternatives for the majority of roofing systems.
To add light to your home or place of business, we install skylights in the typical Philly style, as well as unique acrylic skylights and solar tubes.
Siding and Sheet Metal To enhance your house's curb appeal and safeguard it from the weather, we install siding and custom sheet metal.
Most popular colors for roofing shingles – What color of roof shingles are in demand this year? Making the right shingle color choice for your home doesn't have to be a challenge, and we're here to assist.
Holmesburg Philadelphia – Re-Roofing – The best defense for your home is a sturdy roof over your head. For more than 30 years, roofs in Philadelphia have been expertly repaired and installed by workers at Reiter Roofing in Holmesburg, Philadelphia.
Reiter Roofing value your consideration of using our business to repair or replace your roof in Holmesburg. For a free inspection from one of our skilled estimators and a copy of our insurance certificate, feel free to give us a call or fill out our contact form.
We're eager to get to know you better and establish a long-lasting relationship.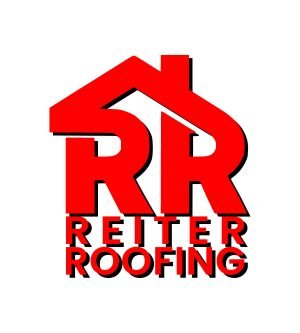 Call Today for a Free Estimate
Call us today at 215-335-9999 for a free estimate to repair or replace your roof, siding, or gutters, or click the button to go to our contact form.