Lawndale Roofers
Reiter Roofing offers extensive roofing services in the Lawndale section of Philadelphia.
When should you get your roof repair or replacement done?
Whether it is leaking and needs to be repaired or replaced, or it's just time for a change, Reiter Roofing can help.
Hiring Reiter Roofing can help you get the best quality for your roof replacement project. Call Reiter Roofing today at 215-335-9999 We have over 30 years of experience in roofing philadelphia.
There are three types of roof replacement services: roof installation, roof repair, and roof modernization. Modernization includes the installation of skylights, or updating your roof to a fully functional roof deck. The appropriateness of the service depends on the condition of the roof, your budget, and the goal they want to achieve with the roof.
The types of services that Reiter Roofing provides in Lawndale include
Rubber Roofing
Rubber roofing is a great upgrade to your old asphalt based roof. Modern rubber roofs are less susceptible to the sun's UV rays, can withstand the winds, and even hail. Another advantage of rubber roofing is the inexpensive cost and fast repair in case you have a leak.
Wood and metal Cornice Repairs
Cornices serves as a waterproofing function as it shields the front wall of a house from rain runoff. If you have a building that has historic qualities or you want to preserve the architectural qualities of the building, keeping the cornice in a good condition is very important.
Rafter/ Beam Repairs
We offer repairs for damaged rafters or rotting beams. The process is technical and proper precautions need to be taken to do it correctly. Roof rafters are structural elements, this kind of repair should only be completed by professionals.
Shingle Roofs
Shingle roofs are the most common type of roof. They consist of asphalt, slate, wood, or clay tile shingles that are installed in a redundant overlapping pattern to protect your property. Available in a variety of colors, Reiter Roofing can help add curb appeal and longevity to your building.
Vinyl Siding
Vinyl siding is a long-lasting and low-maintenance option to cover the walls of a building. It is one of the most cost-effective options for the exterior design of the house. It is less expensive than brick, cedar, or wood. Itresists mold/mildew and last a long time without needing to be replaced.
Custom Bent Capping
Reiter Roofing offers custom bent fascia cover and sheet metal services in a variety of colors to protect the exterior of your home.
Exterior carpentry Work
We offer fascia board replacement as well as exterior crown molding and brickmolding installation.
So, if you are interested in renovating your roof or replacing it with a brand new one, hire the best roofers in Lawndale, Reiter Roofing.
Roofing Bustleton Philadelphia
Roofing Fox Chase Philadelphia
Roofing Holmesburg Philadelphia
Roofing Krewstown Philadelphia
Roofing Lawndale Philadelphia
Roofing Mayfair Philadelphia
Roofing Oxford Circle Philadelphia
Roofing Rhawnhurst Philadelphia
Roofing Tacony Philadelphia
Roofing Torresdale Philadelphia
Roofing Northeast Philadelphia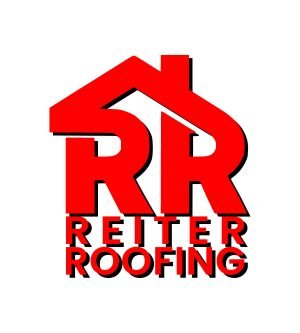 Call Today for a Free Estimate
Call us today at 215-335-9999 for a free estimate to repair or replace your roof, siding, or gutters, or click the button to go to our contact form.