Tacony Roofers
There's nothing more assuring than having a strong roof over your head. There are many popular roofing providers in Philadelphia, but today we'll introduce you to the best Roof repair Company in Philadelphia. Call Reiter Roofing today at 215-335-9999 Over 30 years of experience in roofing philadelphia.
Reiter roofing has over 3 decades of experience of roofing in the Tacony neighborhood of Philly. At Reiter Roofing we understand what a "roof over your head" really means.
The roof is the first line of defense from the elements nd it protects everything inside the building. Damage to your home from water and wind can be avoided if you trust our company with your roofing needs.
We have been installing and repairing roofs in the area for over 30 years. With our impeccable track record and thousands of happy customers, we are confident that we are the best roofing contractor in Philadelphia.
Reiter Roofing ensures to each of its customers: Your roof is our responsibility.
Insured and Licensed
You'll forget you ever had any roofing issues once we take care of your roofing needs. The expertise of our company is fully insured and licensed with the City of Philadelphia, and most surrounding townships. You can trust the quality of our work with many testimonials of happy and satisfied Philadelphians.
Specialized Solutions
Reiter Roofing has a specialized team that can help troubleshoot, diagnose, and repair or replace your roof. Our specialties include; flat roofing, slate roofs, and shingle roofs. All of this is done for you at affordable rates which match your needs. Solutions will be long-lasting and you won't have to spend your time worrying about any future issues.
That's not all, we also provide custom sheet metal and carpentry related to roofing, as well as skylight and siding installation. It means that by holding our hand, you don't have to look for different solutions at all concerning your roofing needs. Here's a breakdown of all the expert solutions we offer:
FLAT ROOFS
We are experts when it comes to flat and rubber roofing in Philadelphia. We know high quality rubber roofs are the most cost effective option to keep your property dry.
And in some cases, the upgrade may even save you money on your home insurance. With our ability to install a number of different roofing materials and protective coatings, we can help you get the best flat roof you can imagine.
ROW HOMES
Row homes make up the majority of houses in Philadelphia. Our 30 years of experience taught us how to handle the challenges that can arise when working on an attached property. Our expertise and convenient solutions are just a call away.
GUTTERS AND DOWNSPOUTS
Gutters and downspout systems are often neglected but they are arguably the most important part of a roof. We install and maintain gutter and downspout systems for all types of projects, from residential properties to steep church roofs. We also service well as multi-story commercial buildings in center city Philadelphia and the surrounding area.
SLOPED ROOFS
Sloped Roofs are often more challenging projects but Reiter Roofing in Philadelphia has the experienced professional roofers you need when it comes to carefully installing a new roof on your building, no matter how steep the slope.
Convenience
Our focus is always on customer satisfaction and convenience. With this in mind, we offer FREE Roof Inspection to everyone. Call Now to get a free estimate for roofing services at your home or business. We believe that everyone deserves premium roofing solutions at affordable prices.
For any roofing needs in the Philadelphia area, Roofing's Tacony Philadelphia Roofers is here for you. We have the best roofing services at the most reasonable prices.
Some of the other areas we service include:
Roofing Bustleton Philadelphia
Roofing Fox Chase Philadelphia
Roofing Holmesburg Philadelphia
Roofing Krewstown Philadelphia
Roofing Lawndale Philadelphia
Roofing Mayfair Philadelphia
Roofing Oxford Circle Philadelphia
Roofing Rhawnhurst Philadelphia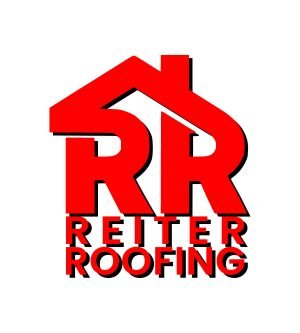 Call Today for a Free Estimate
Call us today at 215-335-9999 for a free estimate to repair or replace your roof, siding, or gutters, or click the button to go to our contact form.