Reiter Roofing is here to make getting your new roof as stress-free as possible whether you're a homeowner or a property manager. We offer repair and installation services for most roofing systems, as well as gutters, skylights, and more. We also are familiar with how to handle insurance claims. We know the ins and outs of every necessary step and are here to give you peace of mind. So sit back, relax, and we'll do the rest.
New Roof installations
We install all types of roofing systems to keep your home or business dry when bad weather hits.
Roof Repairs
We offer repair options for most roofing systems, whether you have life left in your roof, or a new roof is not in your budget we can help.
Skylights
We install standard Philly style skylights as well as custom acrylic skylights and solar tubes to bring some light into your home or business.
Siding and Sheet Metal
We install siding and custom sheet metal to improve the curb appeal of your property and protect it from the elements.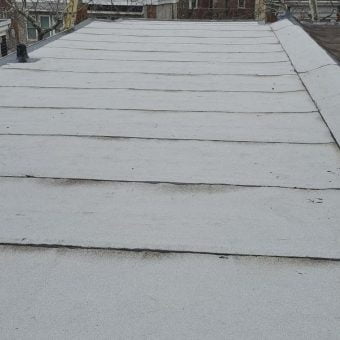 RUBBER ROOFING
Reiter Roofing's most frequently asked about Rubber Roof is ideal for use over low-sloping or flat roofs because it is durable, pliable, and waterproof. Whether they are made from synthetic rubber polymers or are made from plastic polymers, rubber roofs are designed to go in places where asphalt shingles don't perform well and we instal them to last!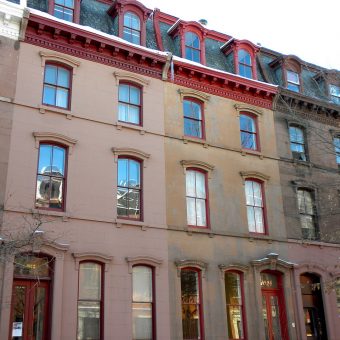 WOOD & METAL CORNICE REPAIRS
Replacing a Cornice is no easy task but thankfully Reiter Roofing has the expertise to get the job done. Traditionally, cornices were constructed from either masonry (terra cotta or stone), sheet metal (galvanized steel or sometimes copper), or wood. The first step is to have our craftsmen perform a hands-on evaluation and probe to determine the original materials needed to get the repairs done. The important thing is that you'll be retaining your building's unique characteristics and character.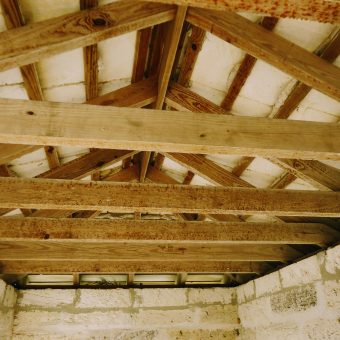 RAFTER / BEAM REPAIRS
Does your home have any broken Rafters and Beams? Then you don't have to look any further because here at Reiter Roofing you can count on our professional team to assess and address the necessary repairs. If there are broken Rafters and Beams then they must be restored, the strength of your roof depends on it, so you can depend on us to resolve your roofing troubles.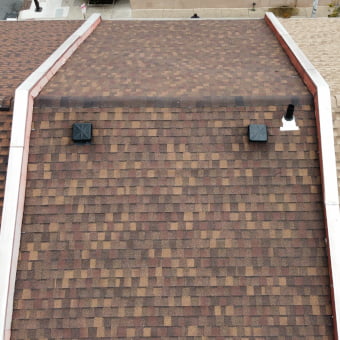 SHINGLE ROOFS
Roof shingles are a roof's covering consisting of individual overlapping materials. Shingles are made of various materials such as wood, slate, flagstone, metal, plastic, and composite materials such as fibre cement and asphalt shingles. Our roofing wizards here at Reiter Roofing can determine the best most cost-effective solution for your home today.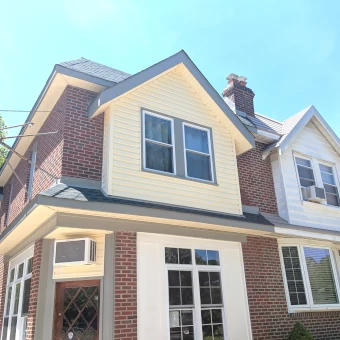 VINYL SIDING
Vinyl siding is durable and one of the lowest maintenance exterior cladding products available for homeowners. Our team of specialists here at Reiter Roofing knows that Vinyl siding remains one of the most budget friendly materials to purchase and install. It is easy to clean, durable, and requires little maintenance. Vinyl Sliding is the perfect choice for your home and Reiter Roofing can install the sliding that fits.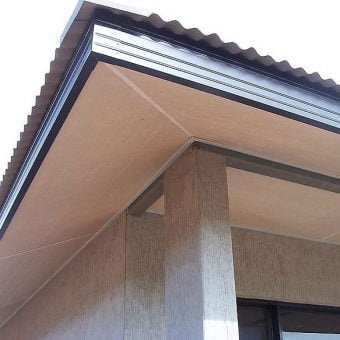 CUSTOM BENT CAPPING
Here at Reiter Roofing & Aluminum we are able to do any type of customized bent capping. Our installers can custom bend aluminum to cover all those hard-to-maintain and difficult-to-paint wood areas such as frieze board mouldings, window trims capping and door / garage door frame capping.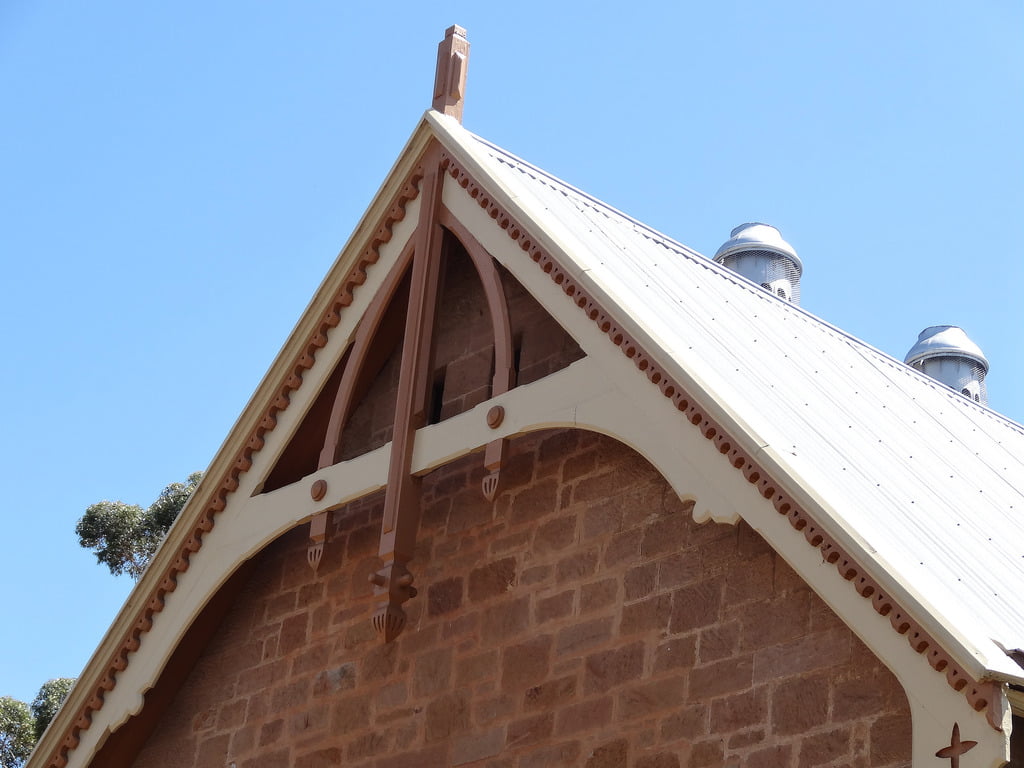 EXTERIOR CARPENTRY WORK
Whether you're thinking of adding a deck or are in need of carpentry maintenance, we handle any number of exterior carpentry projects from building new front steps and installing new windows, to replacing clapboards on the side of your house. Our Professional Craftsmen here at Reiter Roofing are ready to handle all your exterior carpentry needs for your home or business. Our Craftsmen can make your exterior carpentry projects come to life.
Get a Quote For Your Project
Roofing Services and Products
Reiter Roofing provides all types of roofing products and services.
APP – Modified Bitumen Flat Roofs
SBS – Modified Bitumen Flat Roofs
Asphalt Shingles
Natural and Synthetic Slates
Vinyl Siding
Skylights

Fibered Aluminum Roof coatings
Silicone Roof Coatings
Acrylic Roof Coatings
Custom Sheet metal capping
Gutter Cleanings
Gutters and Downspouts
Preventive Maintenance Plans
Ivy Removal
Exterior Painting