How much is a new flat roof in Philadelphia?
The cost of a flat roof Philadelphia is $2,000 to $7,000 typically for a new flat roof installation or flat roof replacement. Depending on the material you select, the price of a square foot of a flat roof in philadelphia is $3 to $5 per square foot. Usually, metal and rubber roofs are more expensive than modified bitumen and built-up roofs (BUR). Remember that prices will change based on the size of your roof and the going rate for roofing labor in your area. With less surface area required, flat roofs are typically less expensive than their pitched counterparts. Call Reiter Roofing today at 215-335-9999 Over 30 years of experience in roofing philadelphia.
Anyone looking for a sleek, low-maintenance roof should seriously consider a flat roof. Homeowners in the Philadelphia area favor these roofing systems due to their low maintenance requirements. They're cheap, simple, and straightforward to set up and fix if something goes wrong. A flat roof has a useful life expectancy of about 15 to 20 years, but can be kept in good condition for longer with regular upkeep. As a result, they are the default option for most commercial establishments and structures.
Breakdown of Flat Roofing Replacement Cost
Inspection
An inspection of the roof must be planned in advance of any work to replace it. Reiter Roofing  is happy to give comprehensive roofing inspections and full reports on the condition of your roofing system, including what sections need to be replaced immediately, what parts need simple repairs, and which portions can still last for a few more years.
Materials
To find the best deal on a new roof, you should think about more than simply price. If you want to safeguard your home and make a good first impression, yet keep costs down, you need a roof that will last. EPDM, aluminum, TPO, PVC, and many others are just a few of the flat roof materials available to today's homeowners and business owners. There are a variety of benefits to each roofing material that can be attractive to certain property owners.
Installation
Depending on the area of your flat roof, installing a new roofing system can be done quite quickly and easily. It usually takes between one to two days to install a flat roof. To ensure proper drying and setting of your flat roofing materials, give them an additional 8-24 hours.
Benefits of Flat Roof
Before you know how much a new flat roof in Philadelphia you must know it's benefits. The nicest thing about flat roofs is that they are far more affordable than traditional shingle roofs. They are less vulnerable to wind damage than roofs with steeper slopes because their flat, secure surfaces catch less wind. Rolls of modified bituminous roof cement, rubber, roof tape, and other common building materials can all be found for low prices. Therefore, having professionals install the rubber and roof system is crucial.
Disadvantages of Flat Roof
One drawback of flat roofs is that they require regular upkeep. Aluminum silver coating and sealing damaged edges and penetrations are two examples of the regular maintenance needed by flat roofs. Likewise, always clear the gutters and downspouts to prevent ponding. Moreover, ponding can occur anywhere on the roof if the proper roof pitch is not maintained. In order for rainwater to flow easily from a flat roof into a collection gutter box, and then out of the building, the roof must be sloped in one direction.
A reliable contractor can help you replace the roof at the best cost. Get a quotation from a few of them to know how much is a new flat roof in Philadelphia and then decide.
For More Informational articles on roofing philadelphia see below:
How Much Is A New Flat Roof In Philadelphia?
How Long Do Roofs Last In Philadelphia?
How Much Does A New Roof Cost In Philadelphia?
How Much Does It Cost To Replace A Roof In Philadelphia?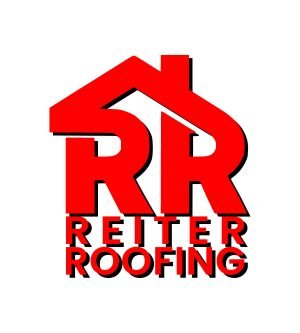 Call Today for a Free Estimate
Call us today at 215-335-9999 for a free estimate to repair or replace your roof, siding, or gutters, or click the button to go to our contact form.