How much does a new roof cost in Philadelphia?
A new roof in Philadelphia costs $3,000 to $10,000 on average. Materials, labor, and guarantees can all affect your roof installation's final price and quality. This article should help to clarify how much a new roof costs in Philadelphia, and  some of the things that can have an impact on how much your new roof will cost.
Factors that Determine Roofing Cost
Dimensions
The steepness of your roof's pitch, its size, and its shape will all play a role in the final price tag. Price increases are to be expected if your roof is larger in area, more irregular in design, or has a greater angle of pitch. Hips and valleys, as well as extras like dormers and skylights, are additional roof components to think about. These additions give your roof a one-of-a-kind look, but they also raise the cost to replace it. Flat roofs can have high parapet walls that add a lot of square footage to your roof, making the roof square footage much larger than the interior measurements.
Materials
Materials for roofing range from relatively inexpensive three-tab shingles to extremely expensive metal and slate. For flat roofs, modified bitumen is cost effective, but EPDM and TPO offer benefits that come with an additional cost. Estimation of roof costs also includes other building materials, such as nails and sealants, underlayments and insulation board that  may also be required for roof replacement.
Complexity
Is it going to be easy for your contractor to get up on the roof? A roof that is easy to walk on during the first inspection will be much simpler to remove and replace. The cost of labor can be lowered as a result of this.
Steep roofs might slow down an installation and call for additional safety measures. The time required to install the roof in a secure manner could increase labor costs. Also optional items like skylights and roof drain replacement can add siginificant costs.
Permits and Inspections
A reliable roofing company will carefully evaluate your current roof and provide you with an accurate estimate of the work required. In most cases, the team will factor the cost of the inspection into the total price of the roof work. Roof replacement often requires building permits, which your contractor may need to secure on your behalf. Depending on your location, the cost of a building permit could be a set amount or proportional to the square footage of the house or total cost of the job.
Labor Costs
Your price will be most heavily impacted by the price of labor. Contractors' hourly rates vary depending on their level of expertise and the complexity of the task at hand. Good labor is worth paying for, and expertise in roof installation often comes at a price, but in the long run will be cheaper than hiring an inexperienced contractor.
Disposal Fees
In many cases, a new roof requires the removal of the old one. Most roofing debris must be transported to designated construction waste sites due to the variety of materials used in roofing goods, such as petroleum in asphalt shingles, that must be disposed of separately. Dumping costs are determined both by the kind of waste and its quantity.
To answer, "How much does a new roof cost in Philadelphia?" you should consider these factors and connect with a reliable contractor to get the best deal.
Call Reiter Roofing today at 215-335-9999 with over 30 years of experience in roofing philadelphia, we can provide a free estimate for your roofing needs.
For More Informational articles on roofing philadelphia see below:
How Much Is A New Flat Roof In Philadelphia?
How Long Do Roofs Last In Philadelphia?
How Much Does A New Roof Cost In Philadelphia?
How Much Does It Cost To Replace A Roof In Philadelphia?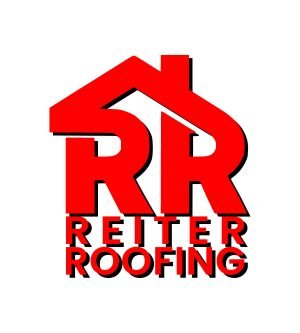 Call Today for a Free Estimate
Call us today at 215-335-9999 for a free estimate to repair or replace your roof, siding, or gutters, or click the button to go to our contact form.