How much does it cost to replace a roof in Philadelphia?
The cost to replace a roof in Philadelphia is $3,000 to $10,00 on average. Cheaper roof replacement in philadelphia is around $3,500 to $4,500. On the high end the price is closer to $30,000. Roof replacement in Philadelphia depends on the roofing materials, the selected Philly roofer you hire for the job, and the square footage of your roof, as well as access considerations.We know that it's never fun to deal with roof damage, and it's even worse when you have to replace the entire roof. If you don't plan beforehand, the whole thing can become a huge hassle and a financial drain. Despite how unpleasant it can be, the issue at hand requires immediate attention, to prevent further damage.
Why Roof Replacement?
How much does it cost to replace a roof in Philadelphia? The first question that you should really ask is, 'is it really necessary? Often a full replacement isn't needed and repairs can be made that will stop any leaks you are experiencing.Roof replacement should not be taken lightly. Our Philadelphia clients typically install new roofs in the following situations:
Storm Damage
Storm damage is a common cause of roof repair. Falling branches and shingles can cause damage. Hail can break shingles, tiles, and even framing. Extended rain and wind storms damage the roof. Snow and ice damage the roof.
Increasing Resale Value
Roof replacement might boost your home's value. If you're selling your home soon, replacing the roof is a great way to boost its value. New roofing, especially when combined with other modifications like siding or windows, reassures purchasers that the home has been well-maintained and may increase the sales price. A roof that lasts decades can be a nice selling feature.
Tax Credits
A new roof reduces energy and waste, saving you money. Some energy-efficient roofs qualify homeowners for hundreds of dollars in federal tax rebates. These roofs reduce heat transfer within the house. Low E skylights often allow for tax credits.
Determining Factors for the Cost of a New Roof
When you ask how much does it cost to replace a roof in Philadelphia you must understand the determining factors behind it. Your roof's square footage multiplied by a rough figure for supplies and labor may seem like a fair beginning point, but it ignores several critical factors that can alter your roofing project's pricing.
Size
The size of the roof will determine the final cost since roofing companies charge per square foot. Roofing squares cover 100 square feet. Pricing is often done by the square, but on specialty jobs this may not always be the case.
Roof Square Footage
Your roof's square footage may approximate your home's square footage, but in most cases it is not the same. The roof includes additional square footage to account for the slope of the roof as well as parapet walls in some cases. Sales contracts and appraisal reports list your home's square footage as gross living space. The basement, garage, and interior walls are usually excluded from multi-story homes.
Type
Roofing material affects roof durability, weight, design, and longevity. Most residential flat roofs use modified bitumen membranes, which are compatible with asphalt roofing systems. These roofs typically cost approximately $3.50-$4 per square foot. Commercial construction uses TPO, PVC, and EPDM roofing materials, each with its unique benefits. EPDM, a popular low-slope roofing technology, costs $8 to $12 per square foot to install and resists weather. PVC roofs offer lifetime warranties. TPO roofs combine PVC and EPDM roofing, making them popular. PVC and TPO roofs cost $5.50–$7.50 per square foot.
Warranty
Conventional roofing warranties cost less than no-dollar-limit ones. If you opt for a manufacturer-extended warranty, you may have to pay for extra parts and maintenance. A longer-warranty roof will cost more.Find some reputable contractors and get quotes on how much does it cost to replace a roof in Philadelphia, compare them with the services and then make up your mind to get the best bet.Call Reiter Roofing today at
215-335-9999
  for a free estimate. We have over 30 years of experience in
roofing philadelphia
. For More Informational articles on roofing philadelphia see below:
How Much Is A New Flat Roof In Philadelphia?
How Long Do Roofs Last In Philadelphia?
How Much Does A New Roof Cost In Philadelphia?
How Much Does It Cost To Replace A Roof In Philadelphia?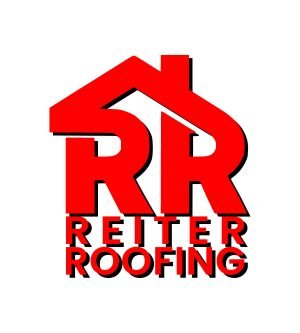 Call Today for a Free Estimate
Call us today at 215-335-9999 for a free estimate to repair or replace your roof, siding, or gutters, or click the button to go to our contact form.