How long do roofs last in Philadelphia?
Roofs last in Philadelphia for 10-20 years for low slope roof applications like modified bitumen and EPDM, 20 to 40 years for asphalt shingles, and up to 100 years with slate, concrete, clay tiles according to the International Association of Certified Home Inspectors. Life expectancy is based on the materials used, the quality of the installation, and the local climate all affect how long a roof will endure. A roof in Philadelphia experiences all four seasons. Call Reiter Roofing today at
215-335-9999
we have over 30 years of experience of
roofing Philadelphia
.Asphalt shingles are used on about 80% of North American roofs. Traditional Philadelphia roofing materials and methods have a life expectancy of 20-40 years.
Factors That Determine Roof's Durability
There are many factors that effect the lifespan of a roof. By examining the following things an expected lifespan of a roof can be determined.
Roofing materials
Asphalt or modified roofs are the most popular option among Philadelphia residents because of their affordable price, long lifespan, durability, and energy efficiency. Metal or tile roofs are preferable if durability is paramount. Metal roofing has quickly become a popular and dependable choice for homeowners looking to update their homes' roofs, but it is only a viable option for a slope roof.
Installation
Mistakes made during installation are the most common reason for an early roof failure. It is important that you hire a dependable roofing company. Although high-quality materials are needed, they won't ensure a long-lasting roof if you choose an inexperienced roofing crew. It is important to find a company with experience working on your specific type of property and a company that can help with selecting the right materials for your job.
Weather Conditions
Weather will eventually ruin a roof. Exposure to extreme weather accelerates roof deterioration. Frequent, mild hailstorms accelerate asphalt shingle granule loss. Any standing seam metal roof in a snowy or hail-prone area may lose its painted finish faster. Flat roof coatings will degrade under standing water. Even mild weather can diminish a roof's lifespan. Due to moisture and dryness, cedar shake shingles have a short lifespan. Everyone knows that climate and weather are uncontrollable. Yet, these factors affect roof longevity.
Ventilation
Shingles can bake from the inside out in the hot summer sun if the attic is not kept at a reasonable temperature. The lack of proper ventilation is to blame for this effect, which can result in high energy costs. Excessive heat can also lead to plywood delamination and warping which will cause direct damage to the roof. Moisture damage and mold growth are two further issues that can be fostered by a poorly aired attic. When you schedule your attic or crawl space inspection with a reputable company, you'll find out if there's enough airflow.
Maintenance
You are well aware of the importance of keeping up with your car's routine maintenance. Your roof is no different.Maintaining your roof regularly is a key factor in extending its lifespan. Routine maintenance, whether once or twice a year, is essential to maximizing the lifespan of your roof.Reiter Roofing can detect potential leaks and stops leaks before they begin. Without upkeep, a little issue can rapidly magnify into a major one, resulting in costly repairs and even structural damage to your home's interior.Spring and Fall are a great time to clean out your gutters and clean the roof itself.  The lifespan of your roof will be reduced if you leave damp debris resting on it.Hopefully some of this information will help to answer the question, "How long do roofs last in Philadelphia?"For More Informational articles on roofing philadelphia see below:
How Much Is A New Flat Roof In Philadelphia?
How Long Do Roofs Last In Philadelphia?
How Much Does A New Roof Cost In Philadelphia?
How Much Does It Cost To Replace A Roof In Philadelphia?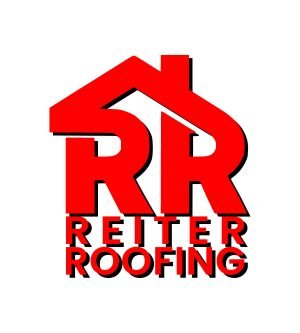 Call Today for a Free Estimate
Call us today at 215-335-9999 for a free estimate to repair or replace your roof, siding, or gutters, or click the button to go to our contact form.