Philadelphia Roofing Contractors offering  Roof Repair and Replacement Services all around the Philadelphia Area
Reiter Roofing Philadelphia has been installing and repairing roofs in the area for over 30 years. We're a Philadelphia Roofing Company you can count on.
There's no better way to protect your home than by keeping a good roof over your head. We are Roofing Contractors in Philadelphia serving the area for almost 30 years and are focused on customer satisfaction. A correctly installed system from a top quality roofer in Philadelphia will keep out wind and water that might damage both the outside of your home and your precious valuables inside. We have always been one of the top roofing companies in Philadelphia.
Save your home now from costly roof repairs later – Call us today to schedule a free roof inspection. Because each roof provides different challenges; from the type of roof, the pitch of the roof, type of material, the drainage system and access to the building, we will provide an honest, on-site inspection and true estimate of your roof repair needs, at no charge. Remember our roofers in philadelphia are licensed and insured and we always stand behind our work – we guarantee affordable solutions delivered by trained technicians. We are Philadelphia roofing contractors you can count on, offering affordable roofing in Philadelphia, PA.
FLAT ROOFS
Reiter Roofing specializes in flat roofing. We are experts when it comes to flat and rubber roofing philadelphia, with the ability to install a number of different roofing materials and protective coatings. High quality rubber roofs are the most cost effective option to keep your property dry and in some cases the upgrade may even save you money on your home insurance.
ROW HOMES
Row homes make up the majority of houses in Philadelphia, and because of that we know how to handle the challenges that can arise when working on an attached property. Call us today and we can provide a free estimate for roofing services at your home or business.
GUTTERS AND DOWNSPOUTS
We install and maintain gutter and downspout systems for all types of projects, from residential properties, to steep church roofs, as well as multi story commercial buildings in Center city Philadelphia and the surrounding area. We also install gutter guard systems to keep debris out and offer regular gutter cleaning and maintenance.
SLOPED ROOFS
Sloped Roofs are often more challenging projects but Reiter Roofing Philadelphia has the experienced professional roofers you need when it comes to carefully installing a new roof on your building, no matter how steep the slope.
"We received a quote within one day of our request. Reiter understood what we needed. Offered good suggestions. Quote was reasonable. Work was done quickly, efficiently and neatly by a team of 3 workers. We're very pleased with the outcome"
"We've used Reiter multiple times to maintain our flat roof. They provide quality, responsive, and professional services. Before using Reiter, we had difficulty finding a roofer we felt we could trust. Great company that stands behind its work. We will use Reiter to maintain, conduct preventative maintenance, and replace our roof"
"We found ourselves with a sudden and bad leak in a church building used by many different groups. The water was coming into a bathroom, rendering the building unsafe with the resulting slippery floor. Diagnosis: a complete and large new flat roof with some rebuilding required, and some creative flashing… "
Why you should Choose Reiter Roofing
We offer 100% free estimates for all services and and all of our work is guaranteed. We provide roofing services across the entire Philadelphia area, including South Philly, Northeast Philly, Center City, the Suburbs and more. Contact us now.
Reiter Roofing's Service Area
After 30+ years in business there are not many areas around Philly where we haven't installed a roof. Some of the areas we work in the most are listed below, but we are also licensed in New Jersey and Work outside of Philadelphia in Montgomery County, Bucks County and Delaware County.
We service all of Philadelphia and the surrounding suburbs in Pennsylvania and Southern New Jersey.
Philadelphia, PA
South Philadelphia
Fishtown, Philadelphia
Center City, Philadelphia
Mt. Airy, Philadelphia
Germantown, Philadelphia
Manayunk, Philadelphia
Roxborough, Philadelphia
Cheltenham, PA
Wyncote, PA
South Jersey
We're local roofers in Philadelphia, PA If you call Reiter you will be working with a 2nd generation family business. We are well known and trusted in the area, we have a great reputation. We make it a priority to provide our neighbors with excellent service that they can rely on. You can read
our testimonials
to see some of the things our customers are saying about working with Reiter Roofing.
If you are looking for a professional roofing contractor in the Philadelphia area, don't hesitate to reach out. Call us at 215-335-9999 to schedule service or a free estimate.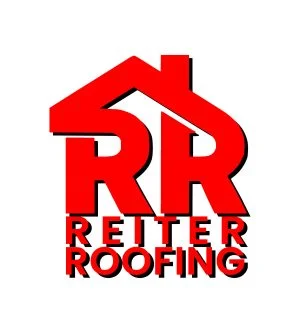 Call Today for a Free Estimate
Call us today at 215-335-9999 for a free estimate to repair or replace your roof, siding, or gutters, or click the button to go to our contact form.