sWest Philadelphia Roofing Contractors
If you own a house in West Philadelphia, you will probably need to hire a roofing contractor every now and then to fix leaky roofs and do routine maintenance. A simple search will reveal the names of many contractors, all of them claiming to be the best in their trade.
But in order to avoid difficulties in the coming rain and snow seasons, you have to make sure that your contractor lives up to the industry's standards and to your expectations. Reiter Roofing is definitely one of the best West Philadelphia roofing contractors, and here's why.
We're Experienced
Reiter Roofing has an A+ rating by the Better Business Bureau (BBB), the independent non-profit body that focuses on advancing market trust. BBB has certified that Reiter meets their standards in "product quality or competency in performing services."
We're licensed and insured
We are also fully insured and licensed by the City of Philadelphia and the surrounding townships. In fact we have been licensed in Philadelphia for over 30 years. Unlike a lot of our competition, we have gone through proper OSHA training, and we maintain full insurance coverage.
We fix a wide variety of roofs
Unlike many other roofing contractors, Reiter Roofing meets the needs of all clients and fixes all sorts of roofs, including:
• Shingle roofs
• Flat roofs
• Rubber roofs
• Metal roofs
• Gutters
• Siding
• Cornices
• Fascia Boards
And the products we use are of premium quality, which ensure that once the work is finished, you will not need to worry about fixing your roof anytime soon.
We provide full warranty for their job
Warranty is a must when you're hiring West Philadelphia roofing contractors. A properly installed roof should come with a warranty and you should protect yourself from potential damage. Reiter offers full-warranty for repair and installation of new roofs to cover any problems that might arise after the job is done.
We have an impeccable staff
We do quality work because we are staffed by fully-qualified professionals. We do not outsource their work to unreliable subcontractors, so you can rest assured that the job will be done by people who are reliable in their work and unrivaled in their skills.
We have reasonable prices
The prices that Reiter roofing offers are very reasonable in comparison to other West Philadelphia roofing contractor companies. And we do not ask for a huge down-payment. In fact in most cases we only take down payments on larger jobs or special order items. We do this so you can get the job done quickly, with high quality and rest assured that you're dealing with professionals who are committed to provide customer satisfaction.
We have a long list of satisfied customers
When you're about to entrust your home improvement job to a contractor, you have to make sure that the contractor in question can deliver on time and with the quality required by the trade. Fortunately, in the case of Reiter Roofing, we have a long reference of satisfied customers who are ready to testify that we have done a great job for them. Check out our reviews online, on google or Angie's List and you will understand why over 10,000 loyal customers have used Reiter Roofing for their homes and businesses.
We do more than just roof repair
Our company is called Reiter Roofing, but there's more to it than just putting shingles on your roof, and we offer other home improvement services, which makes us a good candidate if you have a full renovation plan in mind. Some of these services include:
• Wood and Metal Cornice Repairs
• Rafter / Beam Repairs
• Vinyl Siding
• Sister Joists
• Custom Bent Metal
• Sheet Metal Work
• Custom Bent Capping
• Exterior Carpentry Work
• Gutter Systems / Skylights
• Barge Board & Fascia Board Repairs
• Slate Repairs & Restoration
• Historic Restoration and Millwork
Call us or contact us today for a Free Estimate!
We strive to be the one of the best roofing contractors Philadelphia has to offer.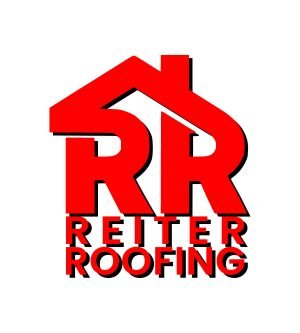 Call Today for a Free Estimate
Call us today at 215-335-9999 for a free estimate to repair or replace your roof, siding, or gutters, or click the button to go to our contact form.