If you need roof repair in the Philadelphia area call 215-335-9999
You won't find more reliable roofers than you will at Reiter Roofing. They know that the best way to protect your home is by keeping a good roof over your head.    Trust the company that's been serving the community for 20 years.
Reiter Roofing has been professionally installing and repairing roofs around the Philadelphia area for homeowners for a long time. They correctly install roofing systems that will keep out wind and water that might damage both the outside of your home and your precious valuables inside.   Investing in necessary home repairs now will save you from more costly repairs later on. For roof repair Philadelphia, call today at 215-335-9999. You can also schedule a free roof inspection.
Reiter Roofing provides homeowners with an honest on-site inspection and true estimate of their roof repair needs.   Reiter Roofing is committed to keeping their customers satisfied with every job they do, no matter how small. Whether it's a gutter cleaning or a new roof, they will make sure you are happy with the work that is done. Reiter Roofing provides exceptional roof repair in Philadelphia, and is fully insured and licensed, with experts who always stand behind their work. They guarantee affordable solutions delivered by trained technicians.
Roof repair in Philadelphia is only one phone call away. Whether you have a sloped or flat roof, drainage system, siding or other, the roofers from Reiter Roofing in Philadelphia can repair or replace it. Reiter Roofing has expanded its services to include: Wood & Metal Cornice Repairs, Rafter / Beam Repairs, Flat Roofs, Rubber Roofs, Shingle Roofs, Vinyl Siding, Sister Joists, Custom Bent Metal, Sheet Metal Work, Custom Bent Capping, Exterior Carpentry Work, Gutter Systems / Skylights, and much more!   To provide superior roof repair services throughout Philadelphia, Reiter Roofing works with a number of other companies to better serve their clients, including: – Elfant Wissahickon Realtors – Philadelphia Mr. Contractor – Philadelphia General Contractors
As a proud member of the Better Business Bureau, Reiter Roofing is licensed with the city of Philadelphia and its surrounding townships.    If you need professional roof repair anywhere in or around Philadelphia, call the company locals trust. Reiter Roofing hosts a website that provides answers to frequently asked questions that might save you time and money. You can find this resource by visiting reiteroofing.com/frequently-asked-questions. Reiter Roofing answers questions from clients and visitors such as:   – What are the benefits of having my roof sealed and coated? – Why do my new shingles stick up a bit? – Can I use my new flat roof as a deck? – Should I have all the low spots on my flat roof built up? – Should I repair my damaged/water stained drywall before the roofing work to fix my leak is completed? – Why can't I be given an exact start date for my roofing job? – And many others.
For expert roof repair in Philadelphia, you can rely on Reiter Roofing. Call 215-335-9999 to speak with an expert who can answer your questions.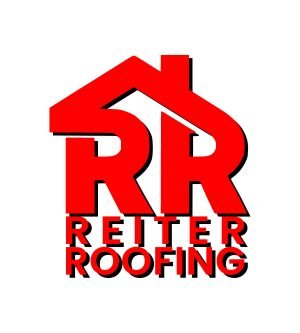 Call Today for a Free Estimate
Call us today at 215-335-9999 for a free estimate to repair or replace your roof, siding, or gutters, or click the button to go to our contact form.